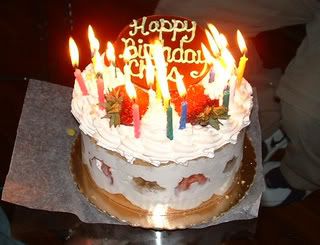 I got so much done this morning that I am sitting my arse right here for a little while. Just a little net nap is all.
My baby girl turned 23 yesterday! I swear that girl is trying to make me older on purpose, and is doing a good job of it as well. I think she should stop having birthdays for a couple of years atleast. Just till my age coordinates with hers, so I don't have to keep explaining my stupid age!!!
Well I'm sure she would like that as well since she can stay younger also. So kiddo next year it's twenty, ok?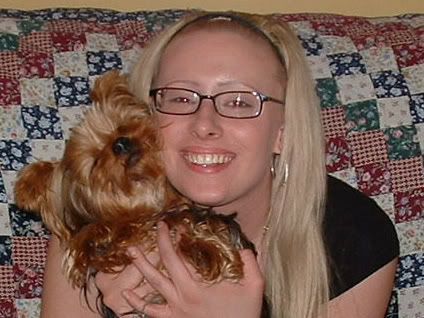 (Doesn't Chloe look so happy?)

Pete, and I took her, and her bf out for an early dinner yesterday to everyone's favorite spanish seafood/steak place
Segovia's
. While typing that I realized just how funny that is since I don't eat either of the two, however I do love their chicken franchaise' with the rice on the side. Oh yum... I still have some in the fridge for dinner tonight.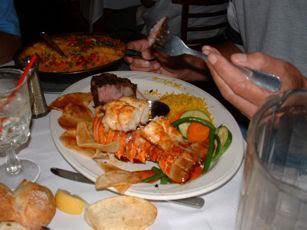 My girl was sooo happy with the invite for going out. She has been pretty sick for the past two weeks. What we thought originally was just a cold won't go away. Ever since she got a bad sunburn when were at the beach. I thought she was acting at first, but I noticed yesterday that she wasn't. She is going to the Dr. today at 4, and I am sure that some antibiotics will kick it right out of her. I sure hope so anyway.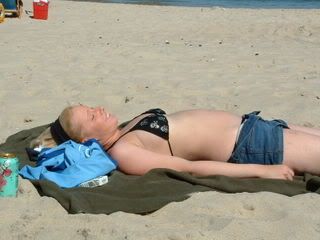 (I warned her!)

Her birthday gift from her father, and I will be some new contact lenses that she needs badly. This is what she wanted... so be it. She gets spoiled all year long, and it isn't a tiny priced gift either, especially when the girl has astigmatism and needs special contacts. When she was just a kid we would get her a present for every year that she turned a new age. We would hide the gifts around the house, and she knew just how many to look for. It was a lot of fun for anyone who has a little one around the house. I think we stopped this practice when she turned 15 or so. It obviously becomes expensive, and harder to get creative with 15 gifts instead of a few well needed and a little more pricey ones.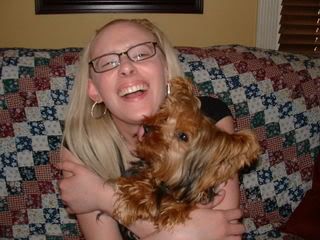 (I think I will lick you for saving me)
So Happy Birthday to my Christie Marie! Your older than me when I had you~ Who loves you baby?? You better say me! ... Oh and your father too!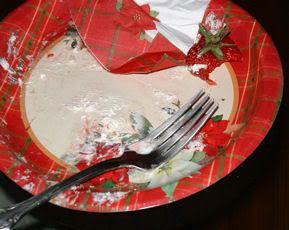 Just to show you how lazy I get we used Christmas plates. I just found them in the wrapper that day. Hey don't judge me alright? LOL Who cares when it is just the four of us. :)